CBD can be a lifesaver for chronic life-long ailments
By Kevin Reyes
Christopher Columbus High School
Six years ago, nine-year-old Cameron Walter had a routine tonsillectomy. Unexpectedly, Cameron suffered a stroke during the surgery, leaving him brain damaged.
Then, at age 11, the seizures started.
"Every time it happens it's a very helpless feeling," said his mother, Melissa Oliveira. "Our normal is not the average normal, and I had to adjust to a new style of life and a new Cameron."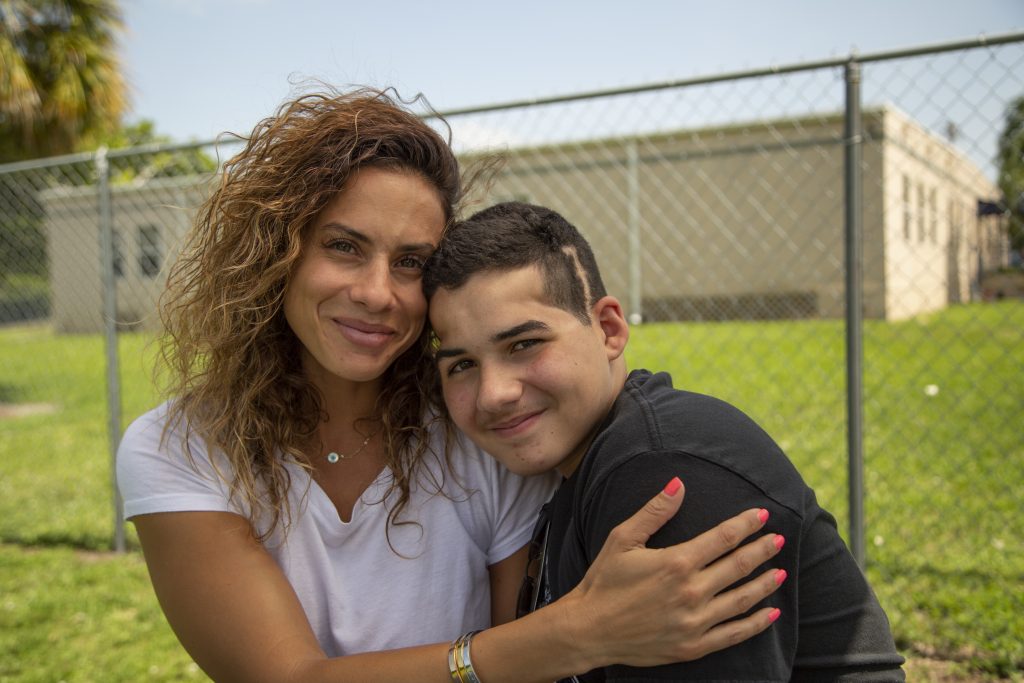 Oliveira, sitting in a small classroom at High Point Academy, where her son is a student, became emotional when she described all the obstacles he has overcome: a two-month coma, a feeding tube, hundreds of seizures, relearning basic things, and adjusting to life with a permanent disability.
In the years of intense caregiving for her son, one treatment that gives her the most hope is cannabidiol (CBD), a derivative of the hemp plant.
"I'm hopeful and I think that it has been the best thing that we could have done for him," Oliveira said. "My dream is obviously hopefully one day to get him off of pills altogether and just have him on CBD. I'm hoping that I can do that one day."
Only a couple years ago, the treatment option wasn't available by prescription. Oliveira was desperate for something to help her son, she said. The epilepsy medicines he was taking were nearly maxed out, and the side effects – aggression and depression – were terrible. Cameron's doctor told her about CBD, which was only available as an over-the-counter product at the time.
"I couldn't get them [seizures] under control, so I figured I had nothing to lose," she said.
In the early stages, Cameron's seizures would last 2 to 3 minutes and it would take Melissa about 2 hours to help him recover his memory, she said. After beginning CBD, she noticed his seizures shortened to 20 to 30 seconds and he regained memory in 10 to 15 minutes.
Dr. Roberto Lopez-Alberola, the chief of the Division of Child Neurology at the University of Miami's Miller School of Medicine, said the drug helps many of his patients.
"I've been prescribing CBD for a number of years now primarily for chronic refractory epilepsy in children," he said. "I'm also using it [CBD], off-label, in autistic children."
Currently, the only FDA-approved cannibidiol drug is Epidiolex, which is approved for treatment of Linux Gusto syndrome, a specific type of epilepsy.
Lopez-Alberola prefers prescribing federally approved medicine, but he said he is open to the use of over-the-counter products.
"There is no doubt the cannabidiol is having both direct and indirect effects through the endocannabinoid system," he said. "So it is not surprising that there is some modulation in mood and effect as reported by individuals who are attempting to use it for other indications."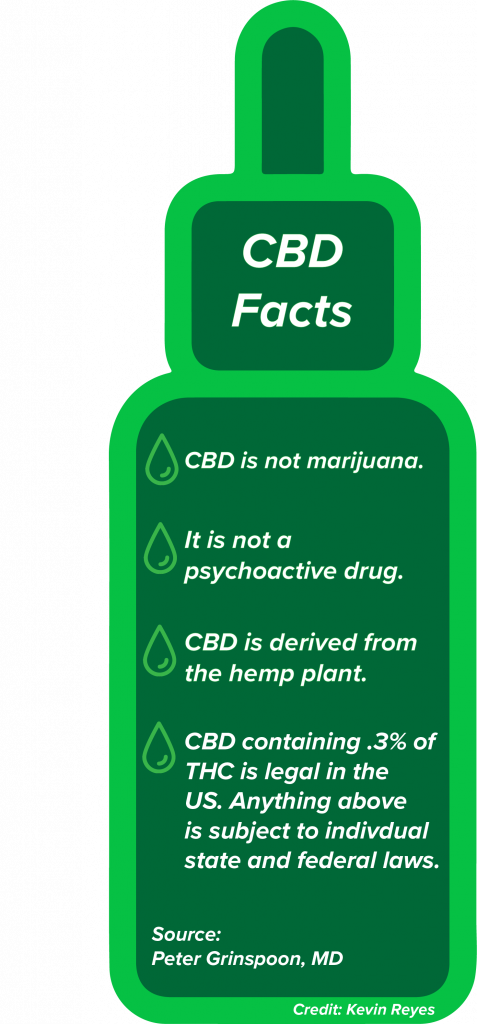 While doctors familiarize themselves with CBD, it remains a confusing topic in the United States, with many questioning its use, legality and side effects.
Ian Ruos, a manager at Smokers Goods, said he and his staff are more than willing to educate people on the common misconceptions and health benefits of CBD at their Miami-based store.
At a glance, Smokers Goods may look like the typical smoke shop. On the left, shelves are lined with bongs, rolling papers and lighters. But on the right, the display tone changes from getting high to getting healthy. The sterile white shelves, educational pamphlets and rows of CBD bottles give the look of a clinic.
"We like to educate the community," he said. "I'd do your own research, but if you want to come in, we could definitely teach people."
Ruos believes that CBD is a lifestyle.
From his day-to-day struggle with anxiety to his mother's battle with multiple sclerosis, the usage of CBD has personally made him an advocate.
"Everybody here has gotten into this because they have a family member who has been impacted," Ruos said, "whether it's somebody close to them, if not themselves."
And while Dr. Lopez-Alberola is a believer in the therapeutic value of CBD in some cases, he acknowledges there is still a lot of education needed for the general public.
"There is no evidence that there is any risk or that there's any impact on the developing brain with CBD, but we still don't know for sure," he said.
For Oliveira, it was a Hail Mary that, so far, has paid off. She hopes to help others by using the wisdom she's gained from her experience.
"If it helps talking about my story, if someone hears it, or if someone wants to know the benefits of CBD or how this changed our lives, I wanna share it."