Celebrity endorsements cloud debate over effects of diet fads
By Carson Merlo
Saint Thomas Aquinas High School
In an Instagram post shared in January 2019, actress and socialite Kim Kardashian uploaded a mirror selfie with a meal replacement shake in hand and several Flat Tummy Co. dietary products on the counter.
Her caption read, "You guys know I looove @flatummyco shakes. I've just restarted them and I'm already feeling so good." The post received 2.8 million likes and more than 22,000 comments in a matter of hours.
Like the millions who follow Kardashian, many Americans are making health decisions based on their social media feeds, and companies are turning to social media influencers to market their products.
Influencer Marketing Hub, a marketing resource for brands, defines an influencer as, "an individual who has the power to affect purchase decisions of others because of his/her authority, knowledge, position or relationship with his/her audience."
Flat Tummy Co., a dietary supplement company that owes much of its popularity to influencers, is most known for its Flat Tummy Tea, which promises to "cleanse and debloat."
"Our programs are super safe and gentle and use only USDA certified organic products," a Flat Tummy representative said. "We primarily market towards older women looking to get back on track. Despite being safe, our programs are not designed for women under the age of 18."
Even so, many raise concerns about trendy weight loss products like Flat Tummy Tea as they may be putting others at risk.
After model Amber Rose promoted Flat Tummy Co.'s Organic Pregnancy Tea on Instagram, actress Jameela Jamil responded to her post with a series of tweets.
"Flat tummy products for…. pregnant women? Is this FDA approved? Are we…f***ing kidding?" tweeted Jamil. "So many women with such big platforms promoting such irresponsible f**ks**t that it blows my mind."
Nadine Mikati, a lecturer at the University of Miami's Department of Kinesiology and Sport Sciences, said that sharing health advice from advertisements that aren't researched or supported by doctors can have negative effects on those who choose these diets.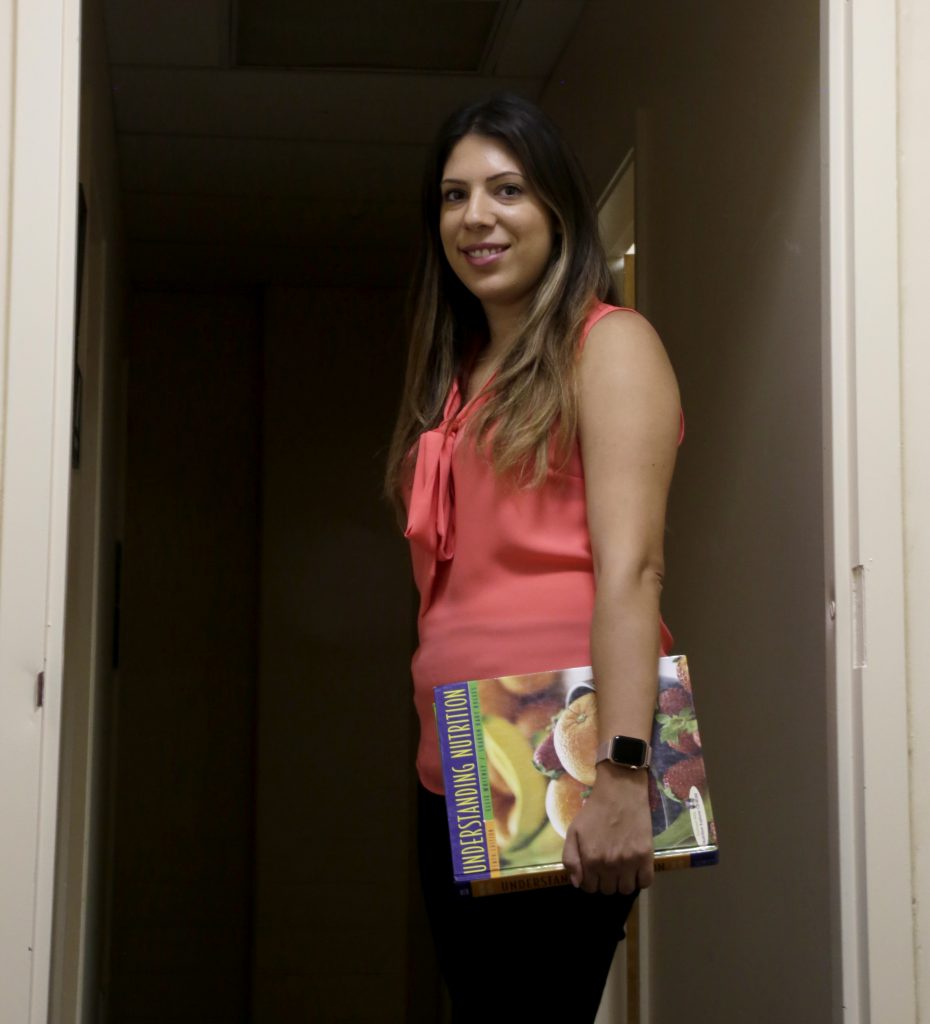 "You don't know if social media models who are promoting these advertisements have had any work done to their body yet," Mikati said.
"Influencers claim to take this tea because 'this is how my tummy got flat and slim.' Unfortunately, [people] are buying these products, which is probably a diuretic, which would help them lose very little weight in the beginning because of how much water is being taken out of their body, causing dehydration."
Mikati, also a registered dietician, believes that when people following these diet trends and don't get the results they want, it could lead to eating disorders.
In a Teen Vogue article published in March 2019, Iman Harari-Kia, recounts how 'detox teas' fueled her eating disorder when she was a teen. At the time, she became an avid user with the hopes of becoming thinner.
"I started to have extreme reactions every time I tried to digest a meal; it would start small, as a cough stuck in my chest or burp caught at the bottom of my throat, but in minutes, I'd projectile vomit all over my clothes," Harari-Kia wrote in the article. "I was scared to eat a full meal."
Her long-term use of detox teas resulted in her being diagnosed with Celiac disease, gastroparesis and a higher risk of heart disease and liver damage, all lifelong conditions.
In a letter to the Federal Trade Commission, U.S. Sen. Richard Blumenthal, D-Conn., expressed "deep concern [about] the growing trend of 'detox teas' and their false promotion as shortcuts to healthy weight loss and management."
Miami-based influencer Meriam Gonzalez, who promoted Flat Tummy Tea to more than 100,000 Instagram followers, thinks that it's harmless for influencers to share their preferences.
"There is nothing wrong with promoting different brands that propose to make you slim," Gonzalez said. "If [social media influencers] have a journey with proven results, they are only sharing their stories and what worked for them."
However, Mikati advises the opposite. She thinks people should be skeptical of nutritional advice that doesn't come from professionals and diets that promise quick weight loss without effort.
"Celebrities should be given more scrutiny because they reach so many people," Mikati said. "One bad decision or one wrong advertisement that they endorse can potentially ruin lives."