Miami's model schools are the ticket out for low-income kids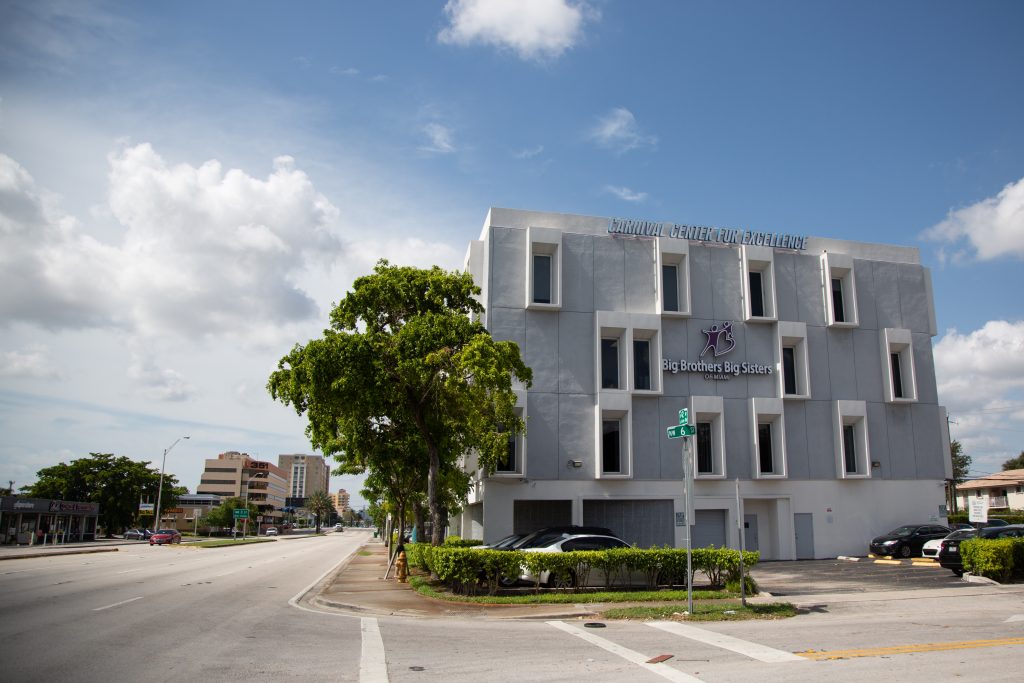 By Yasmine Mezawi
Miami Lakes Educational Center
Growing up as a low-income student, Wilnic Gideon struggled to stay focused in school with no real support at home. With the help of Take Stock in Children, a model school program, he turned his life around and is giving back to his community to help students overcome battles similar to the ones he faced. 
Model school programs, which take place when an outside organization provides support to low-income students in public schools, are becoming prevalent in South Florida in an effort to help underprivileged students succeed in school. 
Gideon said these types of programs helped him to become successful. 
A Florida State University graduate, he earned a master's degree and doctorate in educational leadership from Lynn University in Boca Raton. He started working in public education eight years ago, and is now vice principal of Santaluces Community High School in Lantana, Florida. 
However, in his youth, Gideon did not know what he wanted to be and often found himself getting into trouble. Coming from a low-income household, he said he lacked stability and guidance and was headed in the wrong direction.
His world changed when he found a mentor.
"In sixth grade, I had an English teacher who believed in me," Gideon said. She "told me to apply to the (Take Stock in Children) program and when I got in, things changed."
Take Stock in Children is a non-profit organization that supports low-income students by providing them with college coaches, personal mentors and scholarships for those who want to earn their high school diploma and become first-generation college graduates while they remain drug- and crime-free.
As vice principal, Gideon's own experience has made him familiar with the "high-risk" labels many low-income students are given and how difficult it can be to overcome these stereotypes. He believes that mentorship and support through model school programs can make all the difference. 
"In order to help, you have to establish a relationship where the students begin to trust you," he said. 
After being shown examples of people who never made a success of themselves, Gideon serves as a reminder to students that succeeding is possible. Students are eager to confide in Gideon because they can identify with him.
"They don't know they can do it, 'til they see it themselves," Gideon said.
Partnered with the Big Brothers Big Sisters Association of Miami, Take Stock in Children serves more than 20,000 students and operates in 67 Florida counties. The organization's mission is to beat the cycle of poverty. 
Other South Florida organizations are working to do the same. In Miami-Dade County alone, several school districts are starting to implement similar model school programs within their curricula.
City Year Miami focuses on supporting students and teachers. The organization helps Title I schools by providing low-income students with economic support and teachers with methods to help.
Serving middle and high schools, City Year Miami prepares students to become "the next generation of leaders," according to their online impact statement.  With programs in 11 high schools and seven middle schools in the Miami-Dade area, the City Year Miami program is impacting nearly 6,500 students.
The SEED School of Miami, another model school program, opened in 2014 and serves as a college preparatory boarding school for 6th and 7th grade students.
The program emulates a college experience by providing classes and housing for all students. To make SEED Miami possible, the organization converted a Florida Memorial University Residential hall into the boarding school. 
This is so students can learn to "thrive in a rigorous academic environment, be ready for college, and develop essential character traits for lifelong success," according to their website.
With 90% of SEED 9th-graders graduating from high school and 93% of SEED graduates enrolling in college, this program is helping address the dropout crisis in Miami. 
Like Gideon, many low-income students are feeling the positive effects of these programs. By offering shelter, mentorship, support and more, model school programs are clearly making an impact in the Miami-Dade area.