Ride shares replace ambulances for doctor and ER visits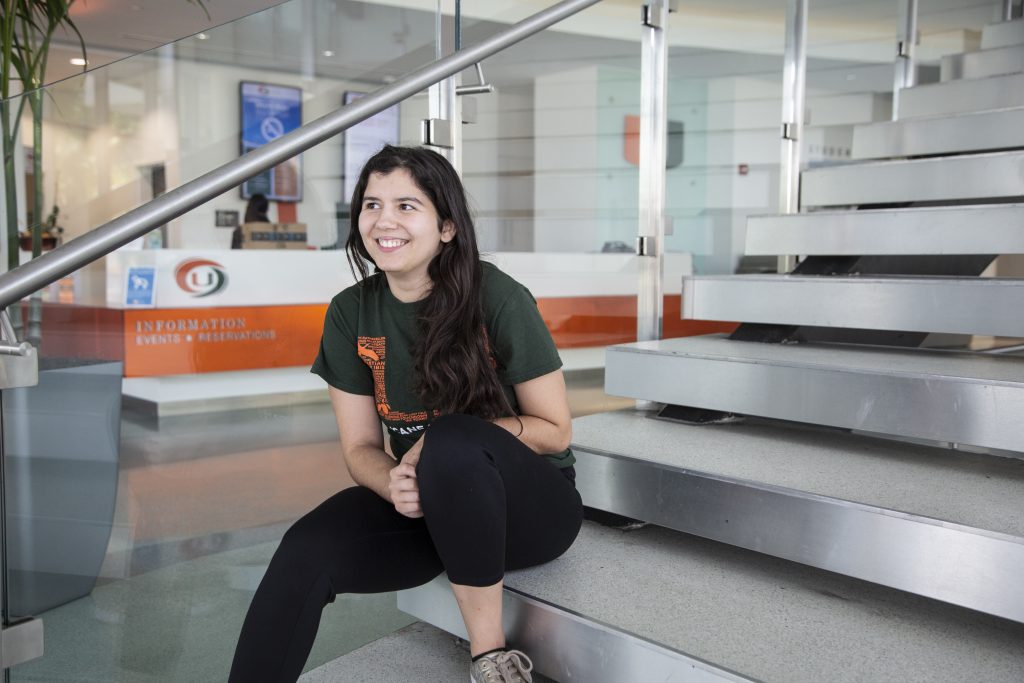 By Benjamin Schiller
Saint Andrews School
When University of Miami junior Stephanie Perez thought she was about to faint on campus, she was advised to take the ride-sharing service Uber to save hundreds of dollars to get to a nearby hospital.
"I didn't want to be transported by an ambulance, but the medical staff at the wellness center wanted me to go over to get checked out for precautionary reasons," Perez said.
Perez was suffering from dehydration, anxiety, stress and lack of sleep, she said.
Her trip to Doctors Hospital, about a mile away, cost about the same as the price of a meal instead of hundreds of dollars in an ambulance with flashing sirens and blasting horns.
A University of Kansas study released in October 2017 found that the number of ambulance rides per 1,000 people dropped to nine compared to 17 rides per 1,000 in 2009.
Javi Correoso, public affairs manager of Uber in Florida, would not release how many Uber riders use the service to go to the hospital because of competitive reasons. Lyft officials did not respond to calls for comment.
Uber driver Kristina S. of Tampa said she has been transporting patients to medical appointments since she began driving for the company a year ago.
Kristina is unlike most Uber drivers because she has a medical transportation background.
"I feel that every driver should receive medical training, such as CPR and how to deal with intoxicated passengers," Kristina said.
Like Kristina, Uber driver Alex T. of Hialeah Gardens agrees that ride-share companies should provide basic training on how to respond to medical episodes.
However, the 22-year-old recent college graduate said there could be some backlash if ride-share companies implement basic medical training.
"I work for Uber 25-30 hours a week and I signed up for the job to make a living wage, but I still feel that it is vital for (us), to know what to do if something does happen to the passenger," Alex said.
Alex, like some other Uber drivers, said basic training should be introduced to drivers. However, it could lead to controversy among the organization's drivers and executives.
"Drivers will look for a union and would need more benefits to continue working for the company because we don't want to feel responsible for someone else's life," Alex said.
Ambulance rides can cost up to $1,200 per mile in Miami, according to health.costhelper.com. Non-Miami residents get slapped with an additional $100 non-resident fee, the Miami Herald reported.
Due to these extensive costs, people are choosing ride-share companies such as Uber or Lyft to get to their medical appointments and even the emergency room.
Uber recognized the need for medical transportation by creating Uber Health, a product that is a platform for medical providers to schedule transportation for lower income patients thus eliminating the transportation barrier.
According to a study conducted by Dr. Samina Syed, an endocrinologist in Janesville, Wis., 31% of people polled have no or unreliable means of transportation to the emergency room or even doctor's appointments. The study also reported that lower income households are more likely to have diseases and illnesses due to lack of transportation.
"Uber Health will eliminate this barrier by allowing patients to receive cost-efficient and reliable transportation in only a matter of minutes," Correoso said.
About 3.6 million Americans miss medical appointments every year due to a lack of transportation or due to the costs of being driven by a private service, according to a study conducted by Altarum Institute, a non-profit research consulting firm based in Michigan.
Starting on July 1, people who are insured by Medicare and Medicaid in Florida will have their travel expenses covered, Correoso said. Uber will be considered to be a state option for medical transportation.
Kristina and Alex were unfamiliar with Uber Health because Uber X and Uber Health drivers receive the same calls. Drivers are not told whether it is a health call or a regular call, Correoso said.
If a passenger is in an emergency situation, Uber urges them to call 911 and have an ambulance sent to their location. If it's a minor injury, such as a broken bone, it is safe to call an Uber, Correoso said.
"We recommend that our riders receive medical professional help and (Uber is) never a substitute for an ambulance."